Boost the productivity of your business
.
We know how important it is for a business to obtain data from its customers and to manage them effectively, so we help small to large companies by integrating their CRM with the Virtual Switchboard.
Also, add strategic value to your business with Megacall application integration solutions.
Zoho CRM Integration.
Quick and easy setup. Technical support help is not necessary.

Numbers available from 77 countries.

Pop-up screens to notify calls in real-time. Caller information immediately.

Click to call: Customers and contacts can call through Zoho CRM with a single click.

Call logs: It is not necessary to have manual call logs, Zoho CRM saves and updates the data automatically.

Excellent plans and call rates.

Multilingual Customer Service.


App Integration.
Currently, there is a wide variety of custom-made software for different purposes, so our technical team set the challenge of integrating applications to boost the productivity of your business and so you can access everything from the same place.
Do not hesitate to contact our technical team and explore integration suggestions.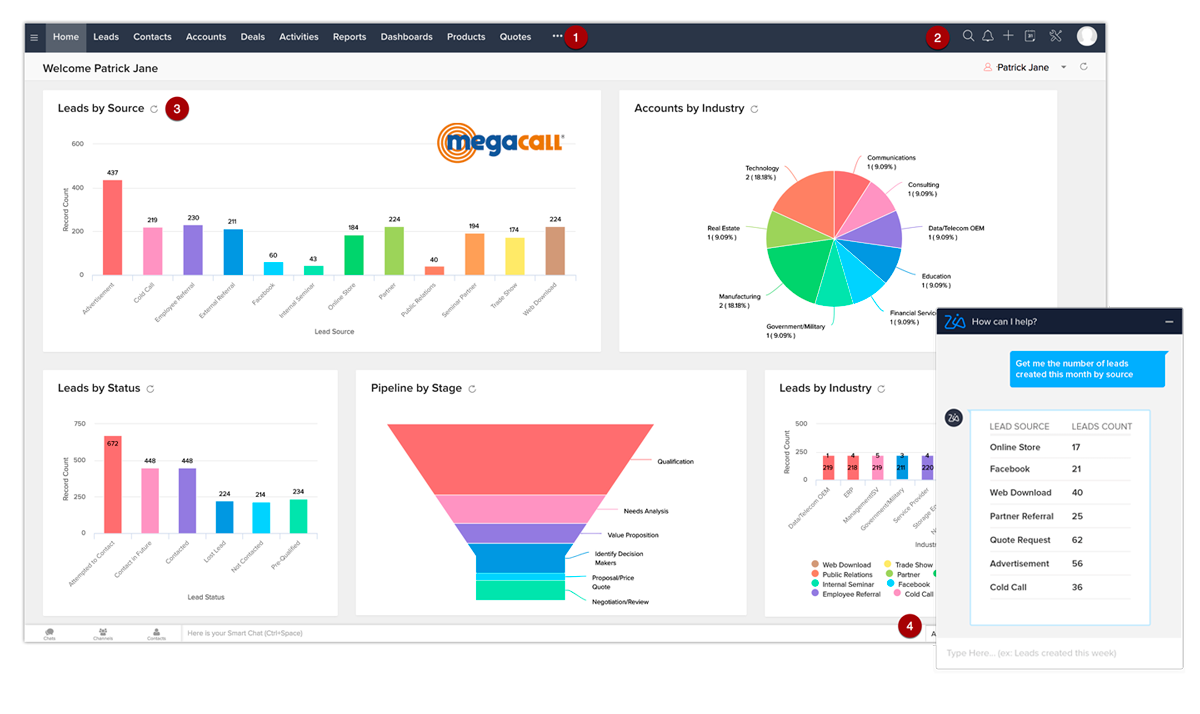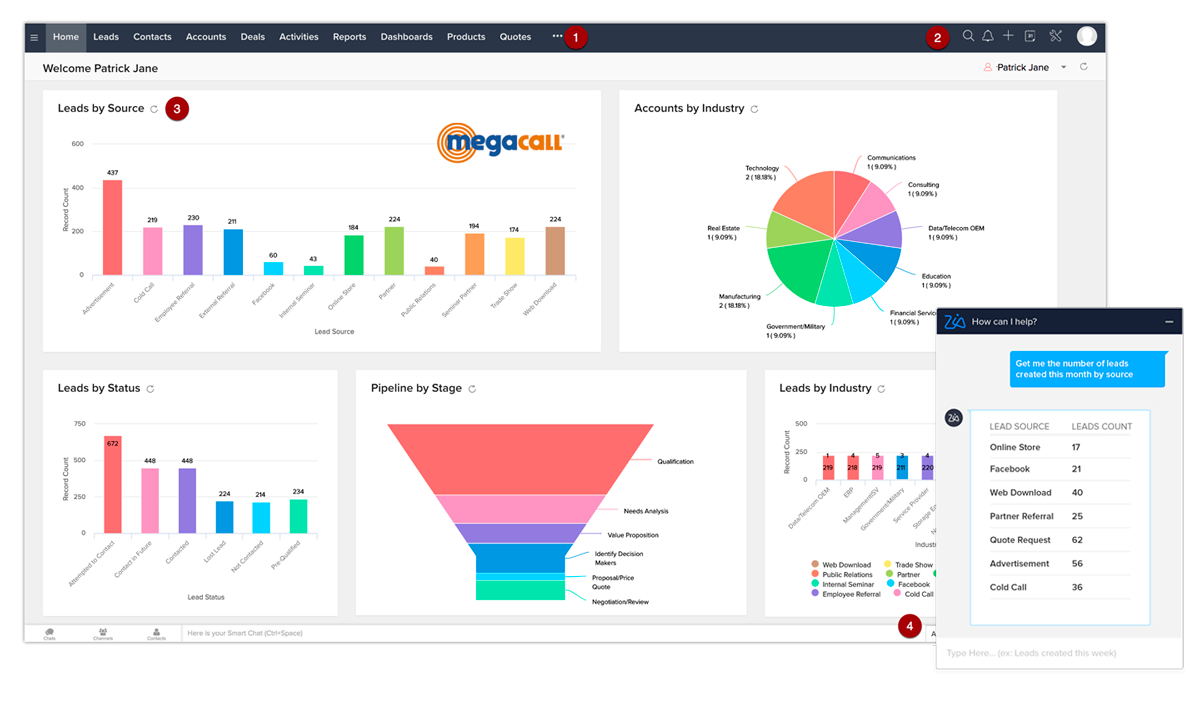 Integrate your CRM or App.
We will contact you and explain everything in detail, so that you can start enjoying all its advantages as soon as possible.