A platform for sending Professional SMS
.
Aimed at all those companies that decide to use this communication method to send certain information to their clients or carry out marketing campaigns.
Thanks to its intuitive interface, with the Megacall SMS platform for companies, you can send messages to your clients easily and quickly from a computer, tablet or mobile. In addition, in the panel you will be able to manage your users and see the reports of the shipments.
More direct, personal and reliable communication
Very economical rates. Pay only the cost of the SMS
Take advantage of the communication through SMS with your clients
.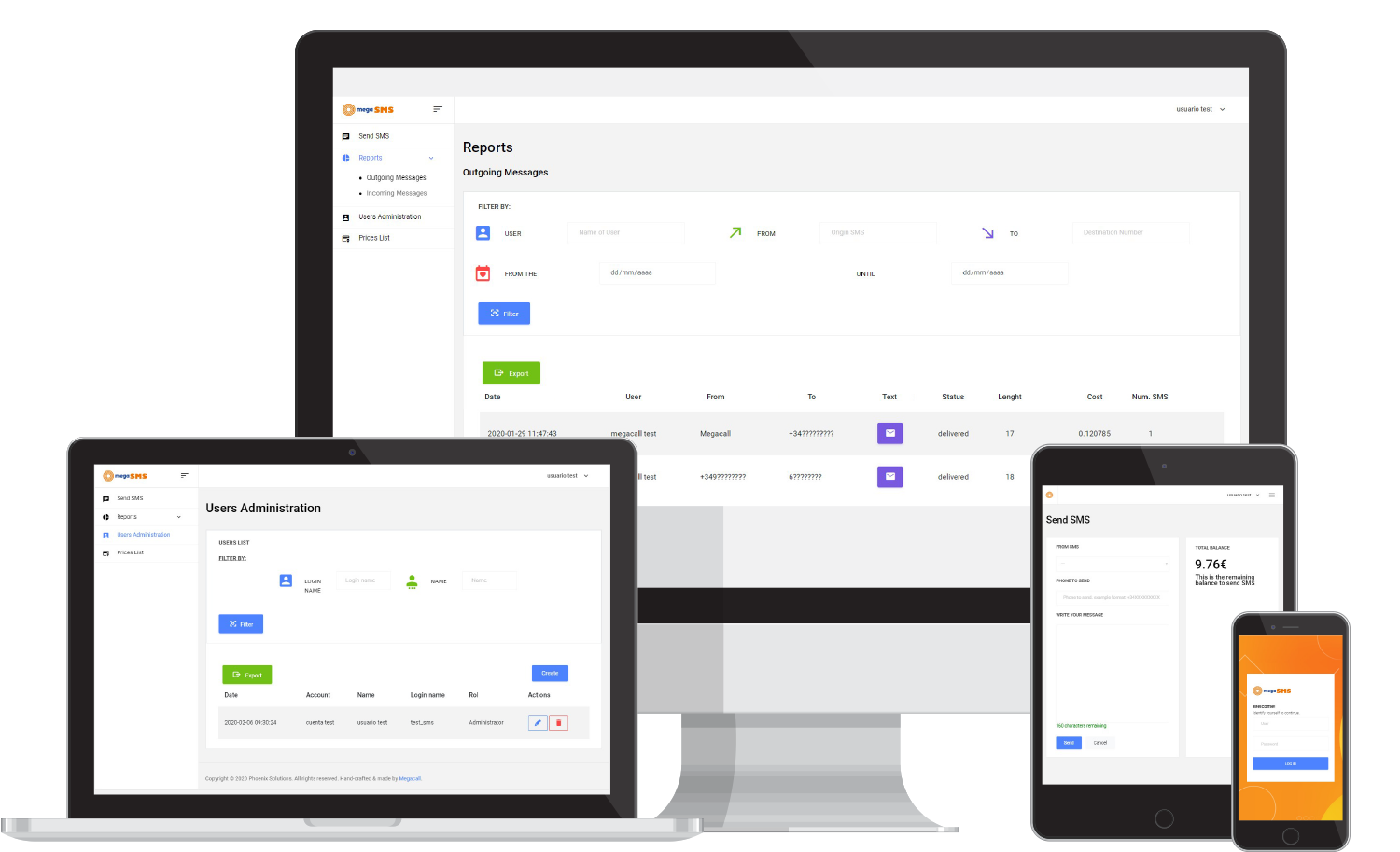 How to start using the SMS sending platform?
If you want to start using our SMS platform, please fill in the form.
We will contact you and explain everything in detail, so you can start enjoying all its advantages as soon as possible.