In this guide, we will show you how to set up a Call Center quickly and easily by following a few simple steps. Specifically, we will focus on how to set up a virtual Call Center.
In the last decade, the advance of communication technologies and VoIP (Voice over Internet Protocol) service have evolved leaps and bounds, by offering a wide variety of ways to create a Call Center or other types of virtual telephony.
You may be looking for how to set up a Call Center because you want to start a telemarketing business or want to make large volumes of calls to conduct customer surveys or offer your services. On the other hand, if you want to update your Call Center and move into the virtual era, this guide will also help you to evolve from the traditional model to the Call Center in the cloud.
Knowing how to set up a Call Center from the beginning efficiently and at the lowest possible cost is essential to start on the right path to make your business profitable, and offer excellent customer service.
Let's see how to set up a Call Center!
Steps to set up a Virtual Call Center
1. Specify your business goals: establishing what is the objective for which you want to set up a Call Center is very important. All this will help you define the virtual Call Center that you need. It can be to offer your services or products, conduct surveys or fill out forms with customer information, amongst a host of other projects.
2. Set the number of agents needed: you have to know how many agents you are going to need to start setting up a Call Center, with the MegaDialer software you will not pay per agent, just for calls.
3. Choose a good software for Call Center: once you have cleared your objective and the number of agents it is time to see the different options available to set up a Virtual Call Center. MegaDialer can be a good option to reach your goal. It has many customizable modules, there is no cost per agent; You will pay only for the calls and services you use. Technical support and initial configuration are included. Functionality such as sending automated emails sending after calls, or SMS. Real-time activity panels and predictive dialer maximise call connections.
4. Customize the interface of your Call Center: you can create customizable campaigns and edit the information you need in your interface. It is very easy to manage your goals. Some of the important functions are the realization and creation of surveys, forms, integration with the Email and Google Calendar.
5. Make the top up to make calls: with a virtual Call Center you will get cheaper rates based on tiered payment deposits. You can choose the rate that best suits you and will have the peace of mind that it is prepaid, so you can always control your expenses.
And that's all you would need to set up a Call Center, ready to start?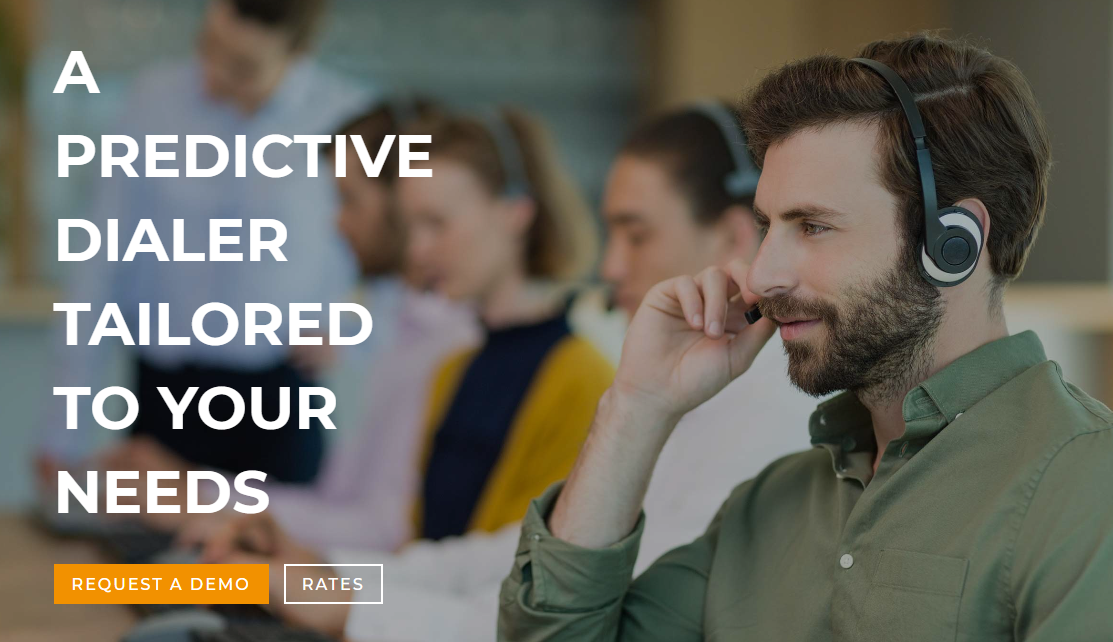 What do you need to set up a Virtual Call Center?
Due to the fact that it is a Call Center hosted in the cloud, it does not need infrastructure or maintenance costs, so all you need to set up a virtual Call Center is the following:
• A Call Center software. MegaDialer offers an intuitive and fully customizable interface for each business. You can choose the dialing method: previous or predictive and consult analytics in real-time.
•A computer. As it is a software for Call Center you will simply need a computer with internet access, whether desktop or laptop. The software is browser based. 
• A headset with microphone. No landlines are necessary since calls are made directly from the computer through VoIP technology.
As you can see, setting up a Call Center is simple if you have a good team, adequate technical support and efficient software.
These are the steps to follow to set up a Call Center, if you still have doubts you can contact us and we will be happy to answer your questions and you can try a free demo of Megadialer Call Center software.
This type of software is perfect for people who want to start a new business and set up a Call Center. Current technology allows you to have a program ready to work installed in a matter of minutes or hours, so it has never been easier to set up a Call Center.
Coments